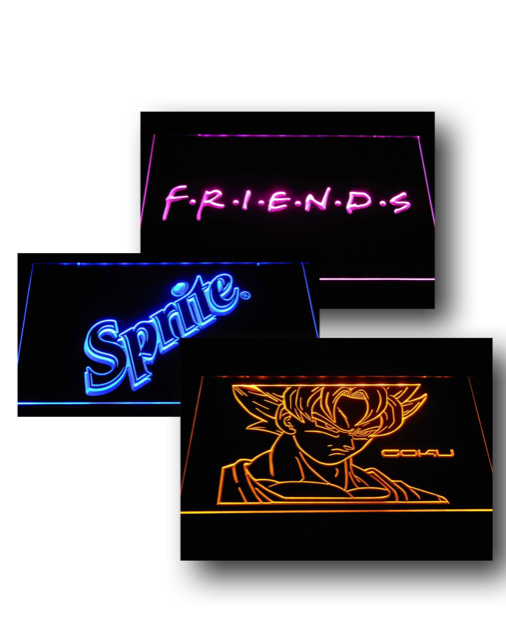 1. Think Of the Perfect Design
We can make almost any design, so get creative!


2. Send Us A Picture or Description
To match your perfect idea send us a picture in the form of a jpg. Please kindly note that we can only do a design with clear outline and computerized drawing. We can't do photos from photos of real people, animals, items etc. If you are not the designer type, you can send us a description or contact us and we'll do our best to match it.
After the design is given, order the size and color you want.
4. Receive Your Amazing Custom Sign!
Our Neon Signs take anywhere from 20-50 days days with free shipping. You can speed up shipping to 10-20 days with paid shipping.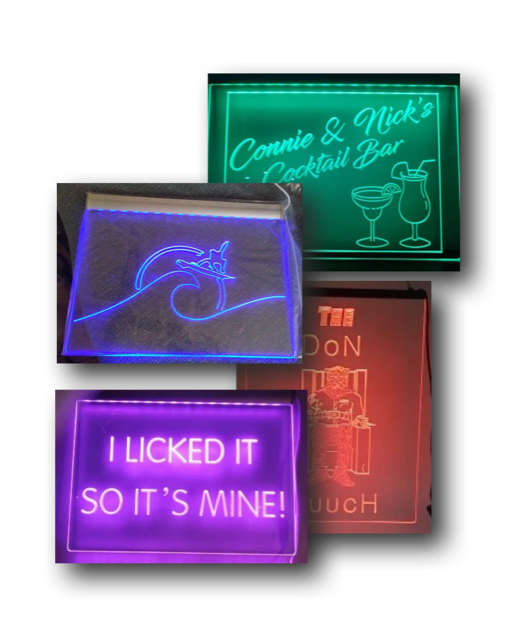 Frequently Asked Questions
Q: How long do Neon Signs last?
Our Neon Signs have a life span of 50,000+ hours.
Q: What's the best recommended size for a Neon Sign?
For a room, a 40* 30cm Large sign would look just right. If a bigger sign is needed, go big with our 60*40cm X-Large sign!
Q: How bright are Neon Signs? Is it adjustable?
The controller that comes with your Neon Lights allows you to adjust the brightness to your preference.
Q: What if I don't like it?
Results can vary and we want you to be 100% satisfied. That's why we offer a 60-day guarantee. If you're not happy, send it back for a 100% refund on your sign. It's simple as that! We value customer satisfaction above anything else.
Q: Can Neon Signs change color?
Yes, you can select "multi" when selecting the color of your neon sign. This will allow your neon sign to change colors. If you do not want the multi colors, you can order a specific color.