Bluetooth Starry Projector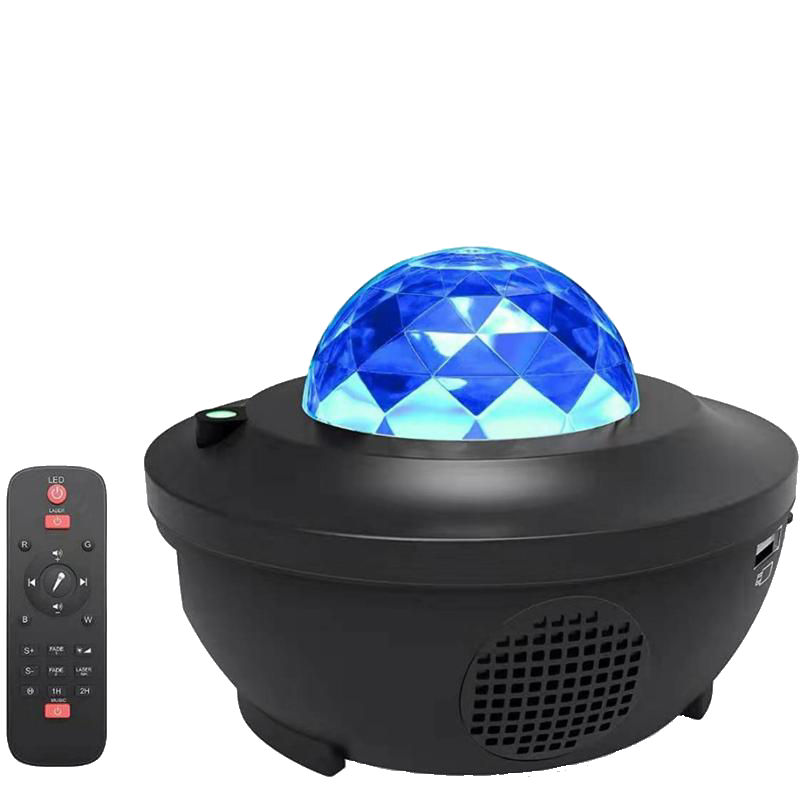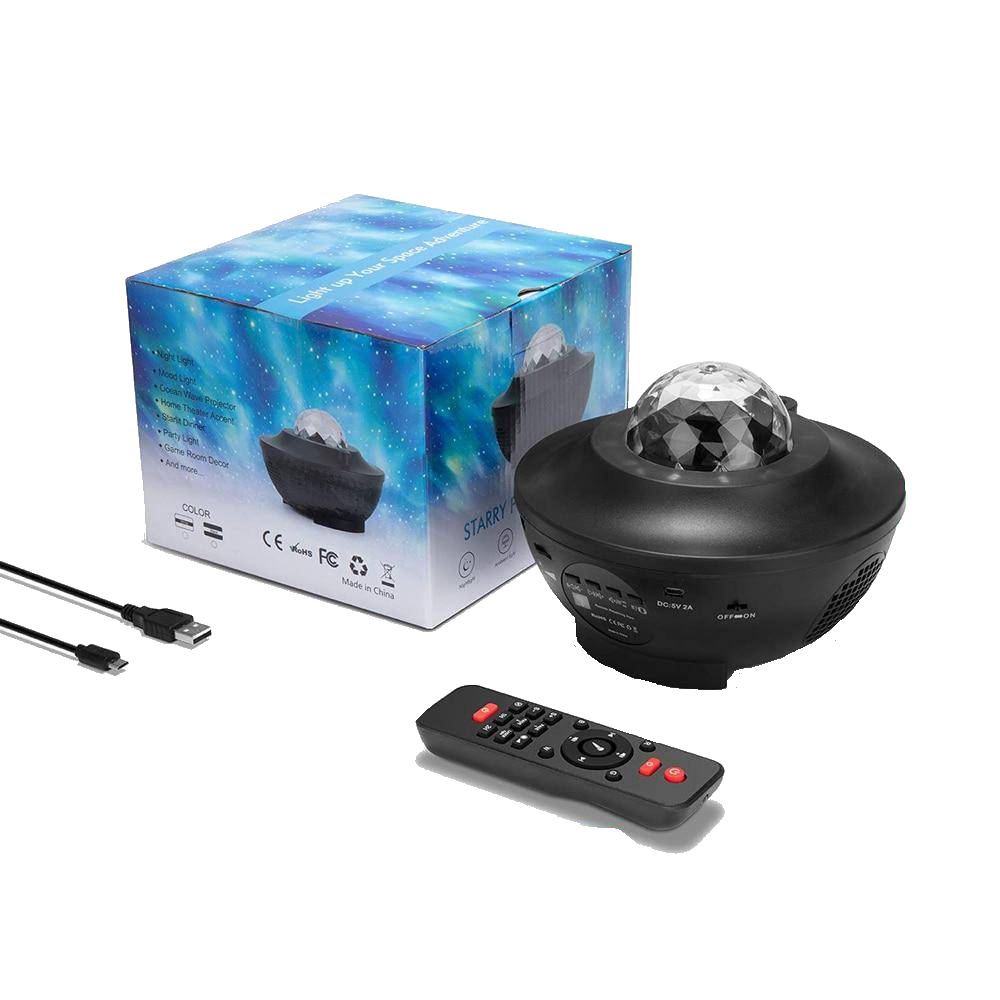 Ride in style with our Car Dashboard/Radio Lights. Have the best interior design by adding this lighting. Passengers will be impressed and your car's atmosphere will be that much better! These Car Lights produce a vibrant and satisfying glow guaranteed to increase your driving experience. Make car rides much more enjoyable by adding Car Dashboard/Radio Lights!

1X LED Projection Light
1X Remote Control(Battery not included)
1X USB Cable
1X User Manual
this projector will transform any room and take you into another world! relaxing in any room will feel 3x as good with this lighting! it has 21 colors of dynamic projections: five standard colors. they are red water wave, blue water wave, green water wave, white water wave and green laser point. each two colors can be mixed and each two water wave colors also can be mixed with green laser point, so you can get up to 21 colors. there's a variety of colors combined with dynamic night projection of different speeds. our projector creates a relaxed, romantic, colorful space projection atmosphere, to show you a gorgeous starry light.
1x starry projection light (with usb ports)
1x remote control(battery not included)
1x usb cable
1x user manual
frequently asked questions
Does this light up the walls and ceiling.
Yes, it does and the more centered the device is inside a room, the projector will reflect the lights.
Can you change the color of the laser?
Because of how these Starry Projectors are designed, the pinpoints are always just green. The other light you can change and do two colors with
Aside from the speaker, does it make a sound from any rotating motors or anything else?
It does with one function where it rotates the light internally but it is very soft and can easily be drowned out with doing most anything.